Our Team
Bridge to Argentina is trilingual virtual museum. The project is supported by the Museo de la Inmigración in Buenos Aires, the UBC Public Humanities Hub, SSHRC, and the UBC Public History Initiative.
Benjamin Bryce
Project Supervisor
Benjamin Bryce is an associate professor of history at the University of British Columbia. He is also chair of the Latin American Studies program and editor-in-chief of the Journal of the Canadian Historical Association.
His research focuses on the history of migration in the Americas. He is the author of To Belong in Buenos Aires (2018) and its Spanish-language translation Ser de Buenos Aires (2019). He also co-edited Entangling Migration History (2015), Making Citizens in Argentina (2017), Race and Transnationalism in the Americas (2021), and Recasting the Nation in Twentieth-Century Argentina.​
You can find his CV here and his website here.
Mirta Roncagalli
Coordinator and Content Creator
Mirta Roncagalli is a PhD Candidate at the University of British Columbia.​
Her current research sits at the crossroads of ethics and politics, specifically within the 21st-century Spanish essay. The project aims to understand how contemporary philosophers challenge the neoliberal system by questioning the idea of a democratic society. She has played a role in the conception and development of this project, institutional relationships, and translation work.
Stefania Cardonetti
Researcher, Author, and Editor
Stefania is completing her PhD in history at the University of San Andrés in Buenos Aires. With this project, she is a research assistant and web content creator. ​
In her PhD thesis, she is exploring the link between migration and emotions, specifically studying the emotional practices and prescriptions that regulated expressions of nostalgia and melancholy in Argentina from 1880 to 1950. ​
Gabriele Woolever
Podcast Producer
Gabriele Dumpys Woolever recently completed her MA in Geography at the University of British Columbia. She researches both immigration and sound. Her work with temporary foreign workers in Vancouver explores the intersections of fugitivity, sound, and narrative storytelling as a way of creating different publics and re-imagining political relations. In addition to audio stories, she works with still photography, particularly medium format film.
María Lee Folch
Website development, translation
Maria Lee Folch is an undergraduate student at the University of British Columbia, studying History and Latin American Studies. Originally from Mexico, she completed the first two years of her undergraduate studies at Sciences Po Paris campus of Reims before moving to Vancouver.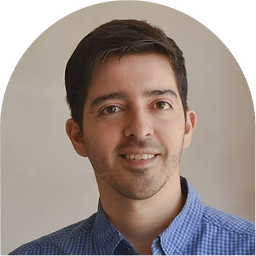 Matías Molina
Web graphics, design and DEVELOPMENT
Matías Molina is an Argentine designer, currently working on multiple projects from his studio Blobs Diseño. A graduate from Universidad del Norte Santo Tomás de Aquino, he joined the project in 2022, collaborating in the creation of graphic identity, web design and content structure.
Currently, his design studio specializes in the development of brands and graphic tools for professionals and start-ups. www.blobs.com.ar
Ricardo García
Researcher, Author
Ricardo García is a PhD Candidate in Hispanic Studies at the University of British Columbia, Vancouver. His research explores accumulation, value, literature and the role of the intellectual in Latin America from the conquest to the present. For Bridge to Argentina he is developing a series of essays that explore the relationship between literature and immigration in Argentina. He is also beginning a new project that aims to understand how the heterogenous and complex intellectual milieu of Buenos Aires at the end of the nineteenth and beginning of the twentieth centuries influenced and informed other contexts. For instance, he studies José Vasconcelos's reflections on Argentina and its relationship to Latin America in La raza cósmica (1925). In June 2023 he will be doing an internship at the Museo de la Inmigración in Buenos Aires.
Gabriel Lee
Project Digital Designer
Gabriel Lee is a graduate of the University of British Columbia, Vancouver.​
His studies focused on the history of Asia and immigration to the Americas. His interest in the history of migration brought him to work on this project.​
Gabriel is the author of Gabriel Lee's Historical Cookery Book.